the FIRST Woodcarving Website on the Internet
WELCOME... to the First Woodcarving Website on the internet ! For Sure, it was! That was in 1995, back in the "old days" when people had to type HTML code if they wanted to create a web page...
On this page you will find links to carvings, to books and to articles on various relief carving tips and techniques.
W.F. (Bill) Judt has been carving for over 40 years, starting with an adult night school course offered by the Winnipeg School Board in 1975. Mostly self-taught, he carved for twenty years in the relative isolation of northern Alberta. Because of the isolation his style of carving is quite different from that of carvers elsewhere. He specializes in relief carving (carving pictures in wood) which he executes in panels that are 2'' thick or less. Most of his carvings are undertaken on a commission basis, and are purchased by private families, businesses, corporations, and the like. Biblical themes are his favorite.
Bill currently resides in Saskatoon, Saskatchewan where he maintains a lively teaching studio, writes carving books and works on commission pieces. Two intensive workshops are offered at his studio, first in May, and then in August.
Bill is married to Deborah (educator), and has two adult sons, Aaron (Master Mechanic) and Alec (Officer, Canadian Forces, Ottawa). They are grandparents to two girls and a boy. They have two delightful poodles, Timmy and Sami.
In the summer, Bill and Deb enjoy the family cabin at Turtle Lake in northern Saskatchewan, where they relax and entertain family and friends.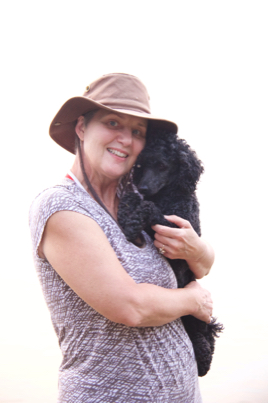 Jen, Aaron, Shaira, Isabella and James
Mirror frame made for my grand daughter, Isabella.
Click photo for larger image