It was the winter of 2016 when I decided to undertake a new relief carving project,... a series of seven carvings that would illustrate the seven "I AM" saying of Jesus recorded in the gospel of John. Unlike other attempts at illustrating these seven important utterances of Jesus, my series would capture only the words, without symbols or images.
The idea was to let the words speak for themselves. And these words were not casual statements. Indeed, they were unique and radical claims on behalf of a man who understood Himself to be God manifest in human form.
John Duncan (1796-1879) is recorded as saying that: "Christ either deceived mankind by conscious fraud, or He was Himself deluded and self-deceived, or He was Divine. There is not getting out of this 'tilemma'. It is inexorable."
So, let these words - these dramatic claims - speak to you. Perhaps they will change your life!
I Am the Light of the World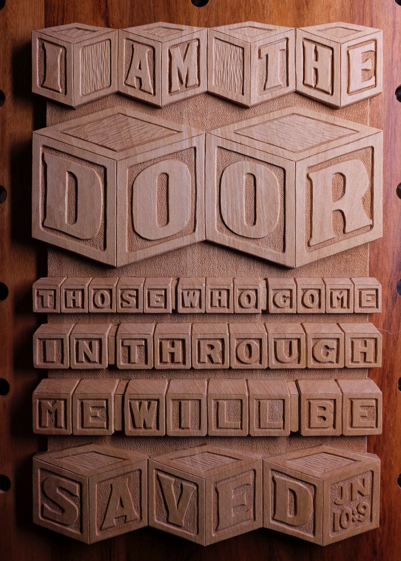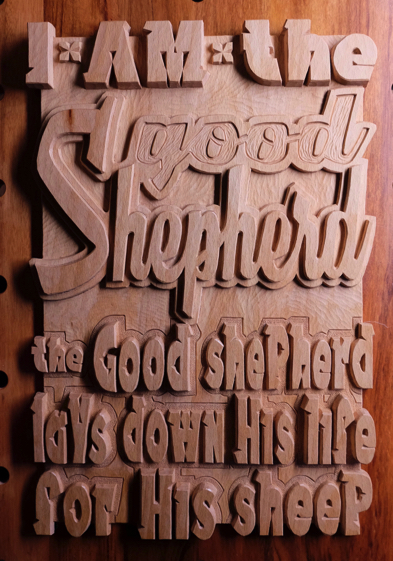 I AM the Resurrection and the Life
I Am the Way, the Truth and the Life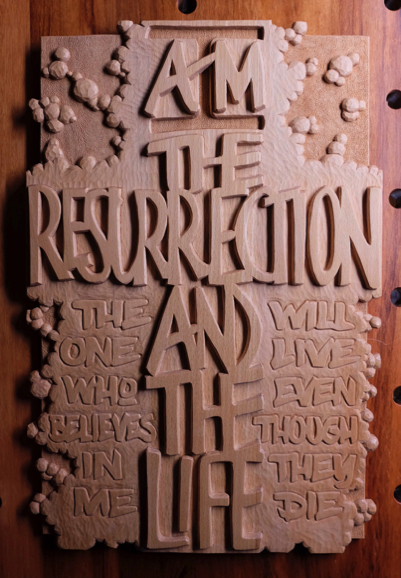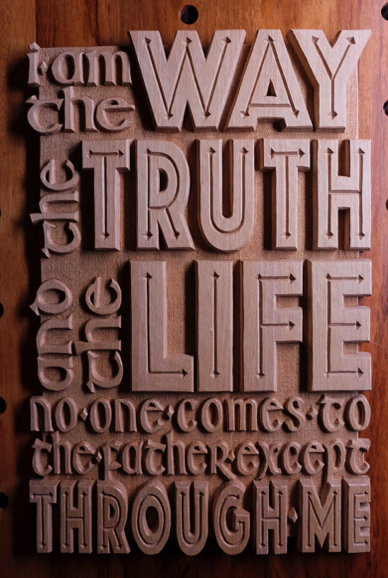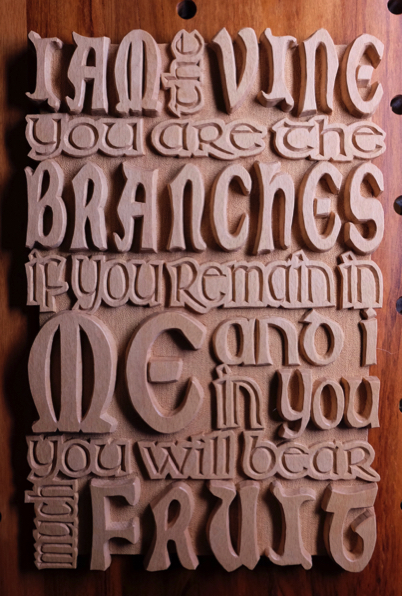 I AM the Vine, you are the Branches
These carvings are for sale as a set for $8400.00 US
Individual carvings can be commissioned for $1400.00 US
Size: 14" x 21" in Beech wood
Contact W.F. Judt at:
306-715-4919
or via email: bjudt@me.com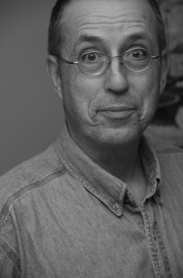 John 6:35
John 8:12
John 10:9
John 10:11
John 11:25-26
John 14:6
John 15:5