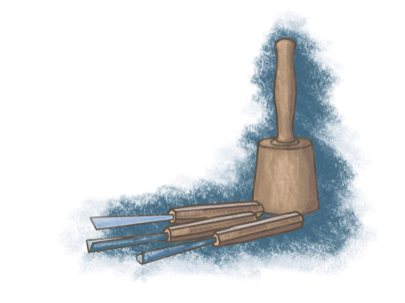 Purpose
The purpose of this course is to introduce novice carvers to the full process of relief carving, but also to provide experienced carvers and advanced students with an opportunity to expand their relief carving skills.
Each student will work at his/her own speed on a project of their choosing, and will have opportunity to learn relief-carving design, wood lamination, tool sharpening and various carving skills. The intention is to have each student complete a project during the week long workshop. There will be ample time for socializing.
The workshop will begin on Sunday evening, with a BBQ supper at 6 pm. Time will be available to tour the studio and set up individual workspaces.
Classes will begin the following morning, Monday at 9 am and end each afternoon at 5 pm. The course will end on Friday at 5 pm. Total instructional time will be 35 hours over 5 days.
Students will be able to use the studio to carve on their own in the evenings till 10 pm. This workshop will be a smoke-free event. Classes are limited to seven students.
Curriculum
° Tool structure and tool safety
° Four-quadrant carving
° Router techniques
° How to rough out the carving
° Re-tracing pattern layers
° Trimming pattern elements
° Rough modeling
° Undercutting
° Finish modelling
° Tool-marking
° Borders and backgrounds
° Texturing
° Finishing
° Tool-making and Tool sharpening
° Lamination of a panel
° Use of jointer and planer
Reviews of the workshops
____________________________________________
Robert Lightner (Lyndon Station, Wisc) says:
My workshop was held in June of 2007. I stayed at a delightful local bed and breakfast during that week. The workshop was held in a specially designed carving room with approximately 6 to 7 carving tables available. Hot coffee was always available. Mr. Judt was an experienced,  knowledgeable and qualified instructor. I also enjoyed the delightful camaraderie that developed with the other (4) workshop participants.
I was one of 2 novices, with this being my first go at relief carving. Mr. Judt spent quality time with me, taught me well and I completed a relief carving of an eagles head. I found my experience to be very pleasant and enjoyable. The companionship (Both from the other carvers and Mr. Judt's family) was wonderful. At the end of the course, I was refreshed, rejuvenated, and ready to branch out on my own in regards to relief carving. This course receives my highest recommendation.
Robert H. Lightner
____________________________________________
Linda Teneycke (Vancouver Island, B.C.) says:
The previous workshop I attended was fantastic. Bill is exceptionally knowledgeable in all aspects of woodcarving. His expertise in areas of design, carving techniques, and tool sharpening assure participants end up with successful finished products – ones we were all proud of. I look forward to this year's workshop.
Note:Bonus – Deb is a fantastic cook.
____________________________________________
Dennis Aicken (Calgary, AB) says: 
I am pleased to recommend Bill's carving workshop.  He is a good friend, teacher and gifted artisan.  I have been privileged to participate in two of Bill's carving courses and have appreciated his patience, skill and passion for his craft.  You will discover this investment of time truly an inspiration!
____________________________________________
Kent Cartwright (Tiffin, OH) says:
Bill's workshops provide an all-inclusive study of every aspect of relief carving from design, to carving, through work area layout. He also has an amazing ability to analyze the individual's carving ability. From there, he tailors each carver's experience so they get proper challenge and benefit from the workshop.
_____________________________________________
Robert Baruth says:
All the projects were labeled ready to be worked on the first thing on Monday morning. The class was an efficient way to improve my carving technique.  I had done several of the carvings outlined in one of your first books so I had an idea of what to expect from the class.  When I needed help I didn't have to ask, you could see there was an easier or better way to proceed and offered suggestions.
I tended to be a micro carver, not making the best use of my time.  Your advice on how to remove a lot of wood  the correct way with confidence made my carving proceed at a much faster pace.  Your demonstration  on an efficient way to sharpening chisels was a huge benefit as nothing helps more than having a tool that cuts properly.  But to be perfectly honest I love carving but I also love to eat.  I soon looked forward to Deb's cooking with all the great food every day.  Any one that has carved for years or is just starting can benefit from your class.
____________________________________________
Reuben VanAgteren (Chilliwack, BC) says:
"I learned more in one week of Bill's workshop than I have in the previous 7 years of carving.  Bill is an excellent teacher who obviously cares about his students and will go the extra mile to ensure that they get all that they can out of the workshop.  If you are serious about taking your carving to the next level, this is the way to do it."
Reuben VanAgteren - Chilliwack, BC
____________________________________________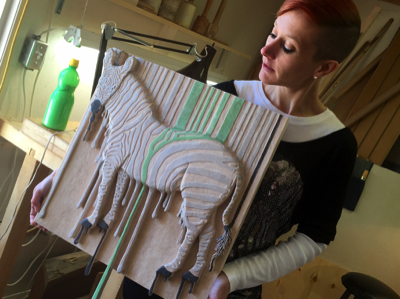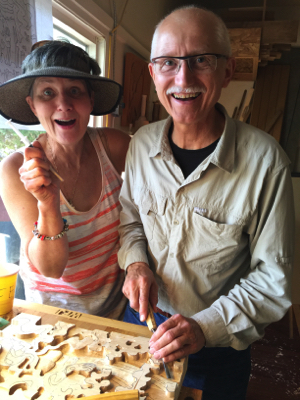 Dates:
May 27-31, 2019
Sept. 2-6, 2019